Lakers Name Lucio President, Retain Kanally and Paxton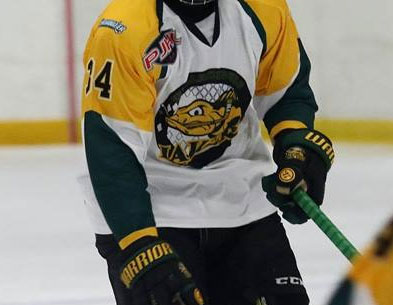 As the regular PJHL season comes to an end, the Wallaceburg Lakers are looking ahead.
After a season as Assistant General Manager, Darryl Lucio has been named President of Hockey Operations, with Ritch Kanally returning as the team's General Manager.
Head Coach Ryan Paxton has also committed to returning for the 2018-2019 season.
"We have learned so much this past season under local ownership and believe that is key to keep hockey in Wallaceburg", says Lucio, "We are excited about the changes moving forward and evolving into a streamlined hockey operation.
We would like to thank all the volunteers, executive members, and especially our sponsors for making the past season happen and look forward to working with them as we continue to implement a plan to create a successful hockey team."
The Lakers are looking for game day volunteers, trainers and behind the scenes volunteers for the upcoming season. For students, all hours may be used toward the compulsory high school volunteer hours. Anyone interested is asked to contact Darryl Lucio at ‭519-365-4615 MY5L@HOTMAIL.COM ‬.
Spring Camp for the Lakers is April 19-20. Contact Ritch Kanally at 519-792-4423 OLDKANZZ@GMAIL.COM or Darryl Lucio to take part.