Lakers Kicking Off the Season in Style
It's going to be a party in Wallaceburg tonight as the Lakers kick off their 2018-19 PJHL campaign against Blenheim.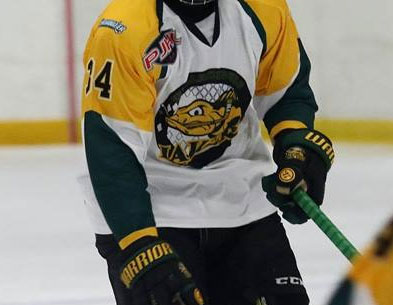 Team president Darryl Lucio says there will be a festival-like atmosphere outside the Wallaceburg Memorial Arena.
"We're going to have a live band before the game gets started," Lucio says. "We're just trying to bring something just to get people out, have a good time, relax outside for a bit, then go inside and enjoy a hockey game."
As for the game itself, Lucio says after recent struggles both on and off the ice, it's a new Lakers team this year.
"We've got some new players on board this year, a lot of new players, we went young to build for the future," Lucio explains. "We're going to be competitive this year, it's a different locker room, a different attitude, it's just a whole new team."
Lucio says with new head coach and part-owner Ken Shine behind the bench, there is zero chance of a coaching change, giving the team more stability heading into the season.
Tonight's pre-game festivities kick off just after 6 o'clock, puck drop is at 7:30.
In other PJHL action, Dresden kicks off its season in Wheatley tonight.
Essex defeated Amherstburg 6-3 in last night's league opener.