Wallaceburg's Stucke Family Leaves Lasting Impact On NCAA Hardcourts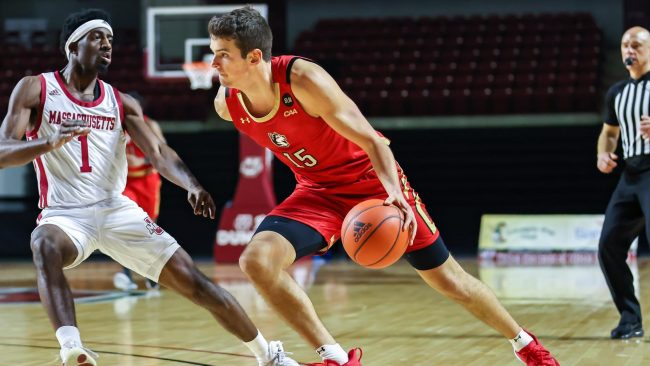 If you know Wallaceburg's Gayle Stucke, and her late husband Berne Stucke, you'll know their family ties to athletics.
That lineage has found its way onto basketball courts in the NCAA.
Coleman Stucke, grandson, just finished his rookie season playing NCAA Division I basketball for Northeastern University.
A graduate of Orangeville Prep, Coleman Stucke was name OSBA first team in his final season, Biosteel All-Canadian in 2020, and Signature All-Canadian in 2019 leading into his NCAA career.
The six-foot-seven forward averaged 6.1 points-per-game in his freshman season, and 2.4 rebounds per game.
Another Stucke grandchild, Nia Clark, started every game this season for the NCAA DI Xavier University. Clark averaged 11.5 points-per-game, second on her team, and 1.4 rebounds. She sat out last season due to NCAA transfer rules after beginning her post secondary playing career at Miami-Ohio.