Gruszka Makes School History As All-American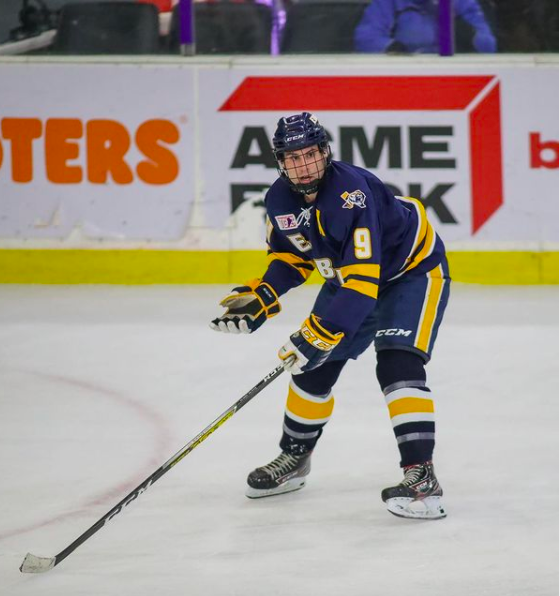 Former Wallaceburg Lakers and Chatham Maroons forward made history as the first player in East Texas Baptist University history to be named an All-American.
Gruszka, a senior from Belle River, was named an ACHA Division II second team All American.

"This is an amazing accomplishment by one of our leaders. It is an honour to have Ryan on our team and as a student at ETBU," said head coach Alain Savage in a school news release.
"The first time I talked to him about joining our hockey program I knew that he would make a difference on and off the ice and he has done that and more. Ryan is the type of player that when he's on the ice, you know you have a chance to win. He's a difference maker! I'm very glad he chose to be a Tiger and I know he has a bright future ahead of him because he's a true winner."
In 14 of ETBU's 17 games, Gruszka scored 31 points including 10 goals.
Gruszka played for the Wallaceburg Lakers during the 2013-2014 and 2014-2015 seasons and the Chatham Maroons in 2016-2017.
He started his college hockey career at Williston State College before transferring to East Texas Baptist University.
ETBU will play at the ACHA National Championship Tournament in Bismarck, N.D. this weekend.